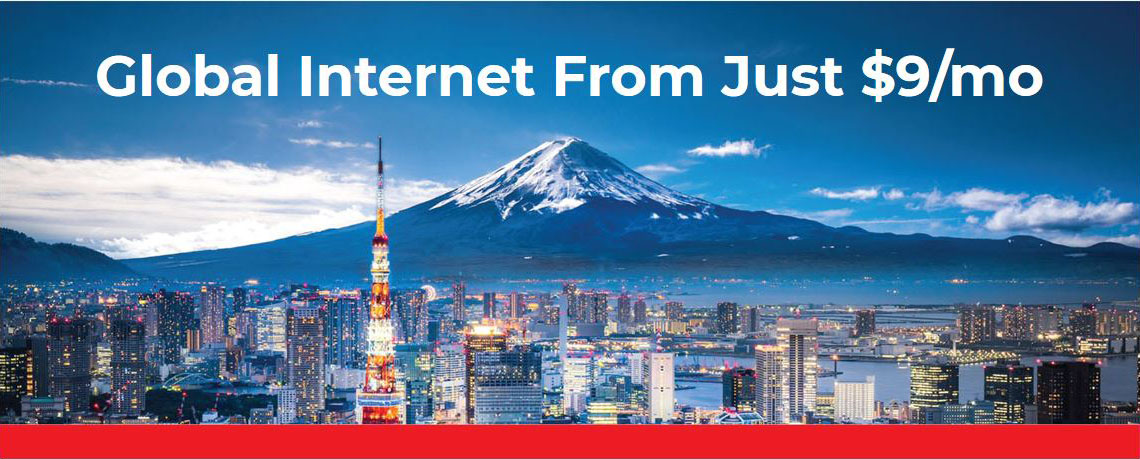 Use Your Data for International Travel
Hey World Traveler, don't switch your device to airplane mode when you leave the country—stay connected with Red Pocket Global Internet.
Fast Internet connectivity in the US and around the world, with No Hidden Fees, No Roaming Charges, and No Contract.
With your own fast and secure Internet connection, there is no need to hunt for WiFi hotspots while you travel, either in the US or internationally.
Data Rollover Benefit
What about unused data? You can Rollover unused data to the next month with the Data Rollover Benefit.
In order to use this generous Data Rollover Benefit, just pay the Base Fee for either the Explorer Plan ($9/Gb) or the Jetsetter Plan ($15/Gb) every 30 days to keep your account active.
As long as the account is active, then unused data will carry over to the next month.
Red Pocket believes in freedom of data-not restricted to your home country and not expired as long as the account remains active.
How it works
1
Purchase your Red Pocket Global Internet Plan with a Globetrotter hotspot device or bring your own compatible device.
Red Pocket Globetrotter
Only $149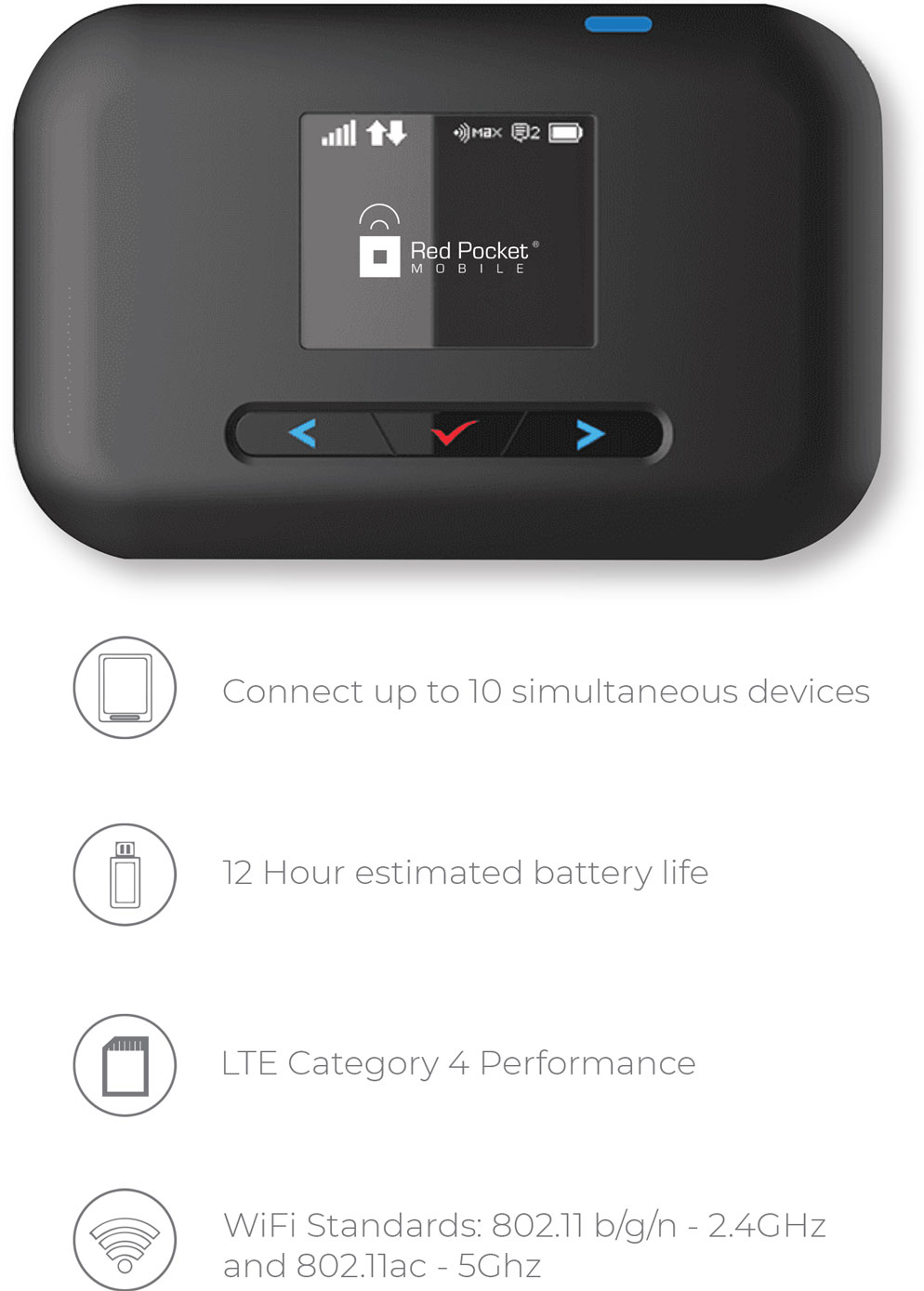 Check Device Compatibility
Red Pocket Mobile's Global Internet plans will work with many awesome devices. As long as your Sprint device is not under an existing contract with another carrier, funds are not still owed to your old carrier for the device, the device has not been reported lost or stolen, and it is one of the models listed below, it's eligible for use with our Global Internet services.
Compatible device list:
-iPhone 6 and later
-iPad Air, Air 2, Air Refresh, Mini 3, Mini 4, iPad -9.7", Pro 10.5", Pro 11", Pro 12.9"
-Samsung Galaxy S7 and above
-LG G7 Fit, G8 ThinQ and above
-Motorola G7, G7 Power, G7 Play
-Google Nexus 5, 6, 6P and later
-Google Pixel, Pixel XL and later

| Global Internet Connectivity Without Roaming Charges
People Prefer Red Pocket
Previous
Next
Jill P.

Never had an issue with service. Easy to setup service and automated payments. I tell all my friends about it who are in contracts with the big providers for twice the price.
Nicholas C.

The company has been great to work with, and I really am getting great service for an affordable price.
George A.

I've switched 4 phones to Red pocket (3 from TracFone and 1 from Verizon) and couldn't be happier! The numbers were ported within a couple of hours. I use unlocked phones: Samsung S7, S7-Edge, S9+ and a Huawei.
JT Jay C.

Best inexpensive carrier out there. I highly recommend Red Pocket Mobile to friends and coworkers every chance I get. Good customer support, especially patient with baby boomers.
N.T.

Great product. Great price. Great communication . Great shopping experience.
Mary T.

I am very happy with Red Pocket.I have been with them for about a year now. I will be moving other members of my family over to them soon. The plans and service are fantastic. I have never had a major issue, if anything came up, they were quick to help and resolve.
Michael R.

This order was for my second cell phone. I now have two phones on Red Pocket Mobile and am thrilled with the service (they have a phone number to call, no emailing) and you can't beat the price and there are no unexpected add-on charges for voicemail or to be able to send pictures. It is a quick and easy install from your online account. Thank you Red Pocket, my pocket is now Greener.
Sydney C.

I love Red Pocket!
Red Pocket has great service and awesome prices. Plus on my network unlocked phone I got to test and choose the best network for my area.
Jay

Great product. I have two teenagers that need basic phone functionality at an affordable price and your plans provide that. Thank you!!!!
D. H.

ABSOLUTE BEST! No cell provider is better than Red Pocket. 10-stars!!!
Andre H.

I am very happy with Red Pocket. I'd recommended them to anyone. Thanks for great customer service and a good deal!
Peter S.

Red Pocket is exactly what I have always wanted, efficient, cost effective, and excellent for my limited use of the cell phone.
Marian J.

Awesome, no frills service! Very convenient and reliable.
I.N.

The cheapest phone plan and it's worth to buy because it fit well to my mate 20p
Alex S.

Real customer service / great support
Not everything has gone perfectly with RPM, which is why they have 5 stars. Every issue I have had, their team of customer and technical support have solved it quickly and professionally. I have never had to wait longer than a few seconds for help. They continue to be my top recommend provider.